(function(i,s,o,g,r,a,m){i['GoogleAnalyticsObject']=r;i[r]=i[r]||function(){ (i[r].q=i[r].q||[]).push(arguments)},i[r].l=1*new Date();a=s.createElement(o), m=s.getElementsByTagName(o)[0];a.async=1;a.src=g;m.parentNode.insertBefore(a,m) })(window,document,'script','//www.google-analytics.com/analytics.js','ga'); ga('create', 'UA-25302392-3', 'auto'); ga('send', 'pageview');
Homes in Point Pleasant Beach, NJ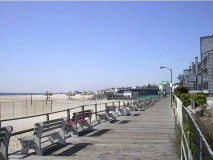 Point Pleasant Beach has a diversity of home styles , ex., majestic beach homes, Victorian homes, contemporary homes, cottages and condos. It has a thriving downtown business district, hosting diverse shopping experiences, as well as premiere antique establishments. For family-friendly beachside fun, it's hard to beat Point Pleasant Beach. The expansive beach is kept crystal clean and the Boardwalk is great for kids (of any age) with dozens of rides along with games of chance, some of the most competitive miniature golf at the beach and Jenkinson's Aquarium. Off the Boardwalk, there's year-round entertainment and dining centered along Arnold Avenue.
Scroll Down to Request Listings

Dolores Armada
Seniors Real Estate Specialist
darmada@aol.com
(732) 397-5044
Fill Out Below to Receive Listings Immediately!
Dolores Armada
Preferred Properties
401 Spier Avenue
Allenhurst, NJ07711
darmada@njhomeselling.com
Office: (732) 531-5900
Direct: (732) 397-5044

Dolores Armada and Preferred Properties provide offerings on this web site subject to errors, omissions and prior sale. Material facts should be reviewed by the Buyer. Broker makes no representation of the information provided herein.
Copyright© 2003 NJHomeSelling.com
Aberdeen, New Jersey